Mana-Tombs is one of the most popular Burning Crusade transmog dungeons. Due to the high number of enemies, your drop chance is significantly increased. First and foremost, the focus is on epic weapons as well as recipes. The majority of the valuable plans, patterns and templates are so-called world drops. This means that they can drop in every dungeon, in every raid, but also in the open world.
Zone: Terokkar Forest (Outland)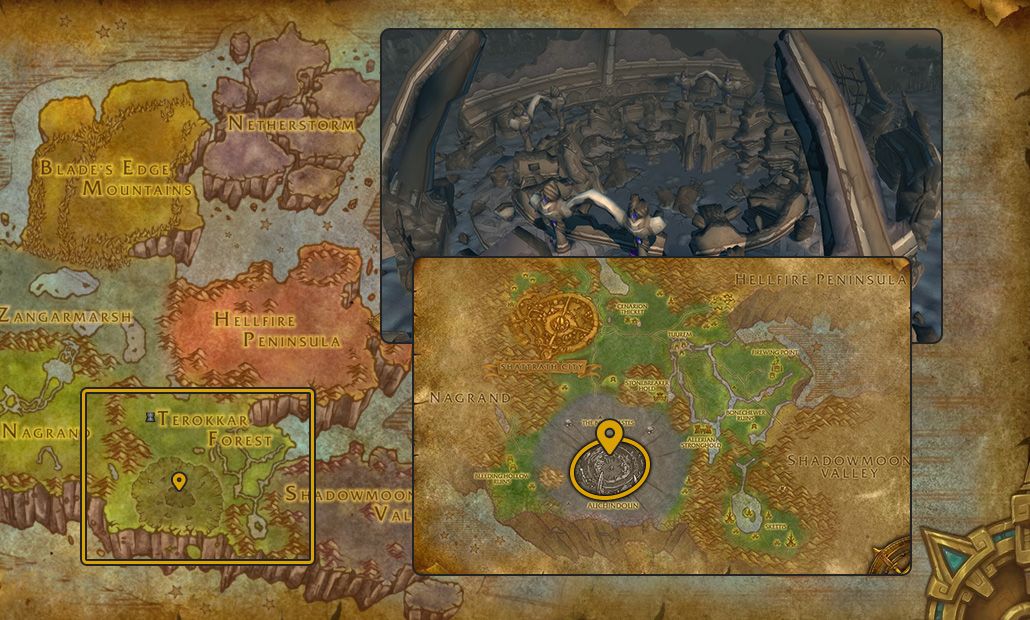 Farming Route
The big advantage of the Mana-Tombs is that you are only a few meters away from the entrance after the final boss. This creates a fast farming pace without big interruptions. As a miner, you also have the chance to get Khorium Ore.
What items are there to find?
Short explanation: Since the prices for Transmog fluctuate strongly depending on the server, I no longer give fixed values in gold. The more valuable items are simple marked with more stars. An item with 5 stars





is worth more than an item with only one star

in comparison. I hope this gives you a small impression on which items to be excited about when farming!
Armor Plans
Weapon Plans
Weapons
Other transmog items
How to leave a dungeon/raid quick
At the end of an instance, the goal is to get back to the entrance as quickly as possible. Only a few instances have an exit at the end. You can use the following methods: