In Zul'Farrak there are a lot of NPCs who drop the Glorious, Jade and Tyrant's sets, among others. This instance is popular due to the fact that there are many NPCs here (more NPCs = greater drop chance).
Besides, the fact that you can ride in this dungeon makes it additionally attractive.
Zone: Tanaris (Kalimdor)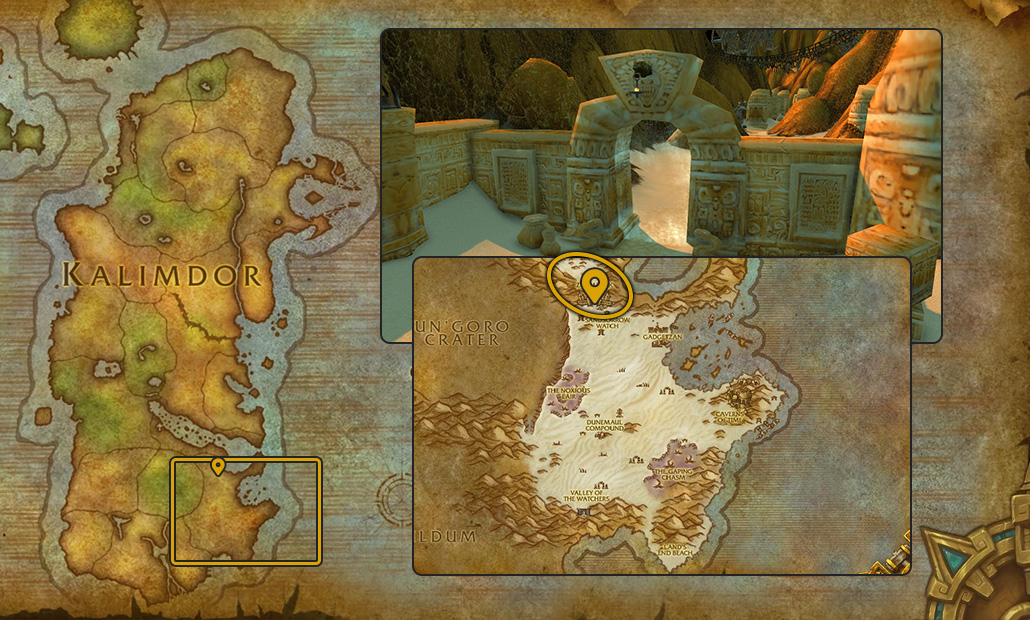 Farming Route
The nice thing about Zul'Farrak is that we can ride a nice lap from start to finish. In which direction you start is up to you. On the map you will see a green area with an exclamation mark in it. There are many graves where NPCs are hiding. At this point I can only recommend you to open all graves by clicking on them.
The optimum is, as always, a maximum running time of 6 minutes, so that you get 10 runs per hour. Here, everyone must discover for themselves a farm route that is efficient for you.
What items can be found in this instance?
Short explanation: Since the prices for Transmog fluctuate strongly depending on the server, I no longer give fixed values in gold. The more valuable items are simple marked with more stars. An item with 5 stars





is worth more than an item with only one star

in comparison. I hope this gives you a small impression on which items to be excited about when farming!
Other transmog items
How to leave a dungeon/raid quick
At the end of an instance, the goal is to get back to the entrance as quickly as possible. Only a few instances have an exit at the end. You can use the following methods: